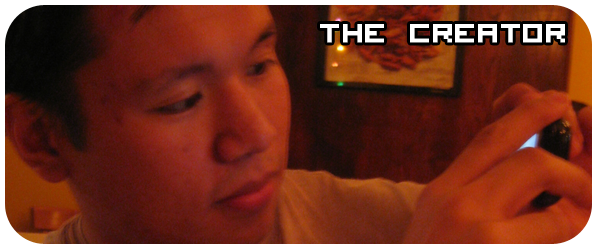 Hey there. My name is Jon. I'm a blogger, artist, foodie and now veterinarian. It's nice to meet you.
The Pillow Book has gone through many changes through the years. I had initially started this site back in 2005 to chronicle my artwork and to publicly display a web-comic that I had been working on then entitled The Pillow Book Chronicles. Since then, the site has evolved into so much more and now it chronicles more than just my artwork. I started using the site to chronicle my experiences as a Filipino-American veterinary student at the University of the Philippines: Los Banos' (UPLB) College of Veterinary Medicine. That was back in 2008 when The Filipino Vet Student blog was born.
Since the start of this site, the biggest focus in my life started with my art and has gradually shifted to my career in veterinary medicine. I guess that was something that was bound to happen, as I had always wanted to become a vet. During my years growing up in New York City, and also having a vet as a father, I began to develop an interest in animals and their care. While in high school I began to study the sciences which eventually lead me to obtain a Bachelor's degree in Animal Science with a concentration in Asian & Asian American Studies from Cornell University's School of Agriculture & Life Sciences. Since then I've taken up a 2nd degree as a veterinary student abroad at the UPLB, which I completed in 2012. I then did a year-long internship at the University of Illinois Urbana-Champaign at their veterinary college.
I use this site as a diary of sorts. Something I can look back on after a few years and read to see how far I've gone since then.  There are a lot of other posts here revolving around my interests besides veterinary medicine, which include but are not limited to: Asia, food, traveling, technology, tabletop gaming, music and other things.
I'm interested in sharing my story and my perspective on things. And while this will definitely be a mixed bag of sorts (since there are a lot of things I like to do and therefore write about) I also hope to make new friends and share stories with those who are willing to tell me theirs. One of the goals of this project of mine is not only to chronicle my experiences in general, but also to find other people who share the same interests as me and who I can connect with.
For more info or any questions or comments you can reach me via the Contact Me link.
I hope this blog will give you an honest look at my life. But I also hope that you'll join me for the ride.
Day by day. Blog by blog.